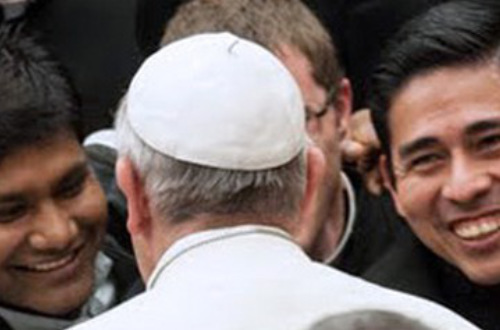 That the word of forgiveness may reach everyone and that the invitation to experience mercy may leave no one indifferent !
The mission of the Missionaries Priests of Mercy is described by Pope Francis in « The Face of Mercy » (n° 18).
Everyone without exception is invited to welcome the call to Mercy.
The Missionaries Priests of Mercy are :
A living sign of the way the Father welcomes those who are seeking forgiveness. They are the instruments of an encounter for everyone, rich in humanity, a source of liberation, in order to overcome the obstacles to the new life in Baptism.
They are guided by the words : « God, to show mercy everyone » (Rm 11, 32). They are convincing preachers of mercy. They are Heralds of the joy of forgiveness.
They are welcoming confessors, full of love and compassion and attentive to the particular difficulties of each person.